The real estate industry has always been one with strong roots in their respective local communities – indeed, the very nature of the business demands it. Those roots lead to a wide variety of people-focused activities by real estate firms, most important among them acts of charitable support.
One of the most popular methods of raising both money and awareness for a given cause is the charity walk and real estate firms from around the world not only support, but often plan and host them as well. Here are four real estate companies that have sponsored charity walks or are arranging walks to be held in the near future:

Ranking as one of Australia's biggest charity walks, the Great Illawarra Walk is a charity event that aims to raise money for the children's cancer foundation Camp Quality. The entire event is heavily sponsored by local realtor group Bevans Real Estate, a company that provides funding, participants and a wide range of marketing for the walk, helping it to be a wonderful success story where charitable efforts are concerned.
This year's Great Illawarra Walk raised more than $43,000 for the cause and next year's event promises to be bigger and better than ever. Spanning 100 kilometers, the next walk is set to take place on March 23 and 24, 2013.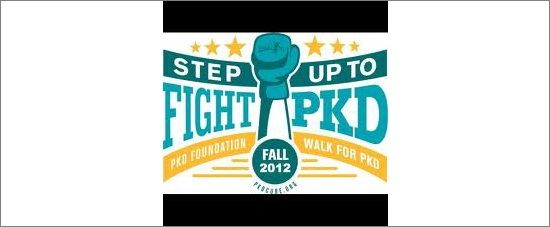 Held on October 7, 2012, the PKD Walk for Charity was heavily sponsored by DC Ranch Real Estate, a firm located in Scottsdale, Arizona. The PKD Walk, so-named for its championing of people suffering from Polycystic kidney disease, is held annually and aims to raise the money needed to research potential treatments for those suffering from the disease. The overall effort is spearheaded by the PKD Foundation, a not-for-profit group that works tirelessly on behalf of sufferers in their search for both treatments and a cure.
DC Ranch Real Estate took a guiding role in this year's walk, helping to organize, recruiting walkers and bringing new sponsors on-board while also sponsoring the event themselves. Given the success of the walk in 2012, the real estate firm has already confirmed that they'll be sponsoring 2013′s event, as well.

Sponsored and organized by Margaret Rome of RomeHome Realty in Baltimore, Maryland, the ActiveRain Walk was held in late September and will see itself repeated again next fall. Aiming to raise money for ovarian cancer treatment and research, the walk brought together 16 community members and raised $450 for a good cause.
While small-scale, the ActiveRain Walk serves as a great example of how even the most humble of charitable endeavors can prove to be worthwhile, for both the recipients of the donation and the walkers themselves!

The Jordan Real Estate Group of New Jersey has long been a champion of charitable causes and they've stood out in particular with their long sponsorship of the Memory Walk, an event aimed at raising money for research into a cure for Alzheimer's disease. Since 2001, this firm has helped the Alzheimer's Association raise a significant amount of money with the help of staff and company contributions, along with helping to get the word out about the walk in particular and the horror of Alzheimer's in general.
This case of charitable giving stands out in particular given the close connection between the name of the firm and the name of the charity, making the act of giving one that is also helpful for business!
Jessy is the creative blogger for VIP Realty Dallas, the reputable real estate company based in Dallas.