A charity-themed walk is a wonderful way to collect money for worthy causes in its gathering together of like-minded philanthropists, inspiring everyone involved to push themselves in order to help others. Having raised hundreds of millions, if not billions, of dollars for those in need over the years, a charity walk is a proven way to effectively organize charitable giving.
Involving yourself by walking for a cause is one thing, but planning a walk of your own is another altogether. Among the many factors that you'll need to take into account is event insurance, a required part of any physical group event, even those for charity.
Need to learn more? Here are a few important facts about insurance for charity walks:
Getting Started
The first steps in planning your charity walk will obviously focus on the cause, the route and the involvement from all those taking part in the event. With the insurance policy that you'll need to purchase further on in the planning stage in mind, take care to select a route that promises to be unobtrusive and have it approved by any local bodies, such as your city council, if required. Try to plan for a day and time that will allow for generally open paths for your walkers, avoiding obstacles and hazards and ensuring the safest possible time for everyone involved.
What Could Go Wrong?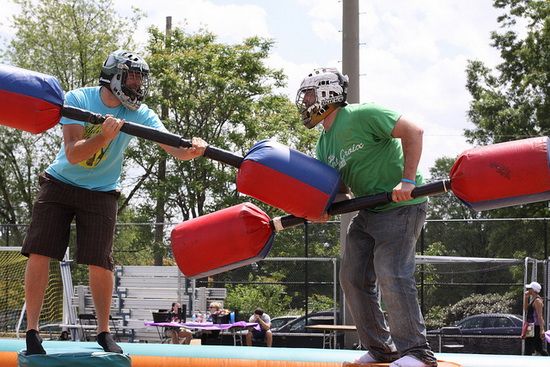 While a charity walk may seem like a relatively tame outing, it is no less prone to unfortunate incidents than any other event. Given that you're planning an event that will encompass the activities of tens, if not hundreds or even thousands of people, it is important to understand liability in the case of trouble.
One of the most frequent troubles faced by organizers of charity walks are encompassed by medical problems on-site. With the potential for both fatigue and physical injury while walking, more than one organizer has found themselves liable after the fact for contingencies that were likely never considered in the planning stages.
A second potential problem is damage caused by your procession. While you're unlikely to recruit vandals into the fold, even stomped grass in parks or discarded litter can result in a demand for financial coverage from the property owners or managers. With up to thousands of people potentially walking simultaneously, it is a safe bet for any organizer that, while unplanned, troublesome contingencies are almost likely to come up with such a crowd.
How Insurance Helps
Simply put, covering your charity walk with appropriate insurance policies will remove your liability in the case of medical trouble or property damage resulting from your event. While the cost may be preventative in the case of small-scale events, it is almost guaranteed to be less expensive than covering costs after the fact, and it allows you to focus on organizing the aspects of your charity walk that matter most, including the raising of funds for those who need them.
Preventative Measures
While having insurance is a must, making your charity walk as safe an event as it can be is a sure way to reduce liability concerns by eliminating risks from the start. As mentioned above, you should keep potential liability issues in mind as you plan every stage of the event, from each leg of the walk to the congregation of participants afterwards. Taking the time to avoid crossing busy streets and allowing your group the room they'll need to function as they proceed on the walk are crucial in not only limiting insurance costs, but in keeping your valued walkers safe, as well.
Overall, while it may seem daunting to purchase such an exotic insurance policy, covering your event is not only smart, it's typically required by law; when combined with the precautions you've taken as an organizer, it will help to guarantee that you have peace of mind before, during and after you've raised money for your favorite cause.
Annie is the frugal blogger for cheapcarinsurance.net, your free insurance advisor.